09 April 2018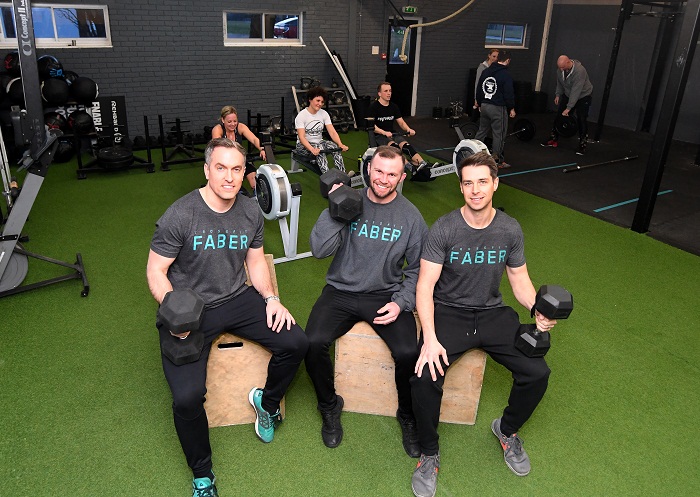 An existing gym at Stoneleigh Park has proved the perfect fit for a new business venture.
The on-site facility has been taken over by Faber Fitness, jointly owned by Ciaran Langford, Nick Boddington and Oliver Jones.
Faber Fitness came about after Nick and Oliver began training with Ciaran, who has run Faber's CrossFit classes at the gym for the last three years.
The trio saw the opportunity to build upon the increasing popularity of coached class-based exercise such as CrossFit, the high-intensity fitness programme based on functional movements and elements of different sport and exercise.
They have now launched Faber Fitness, incorporating Faber's CrossFit, at Stoneleigh Park, with the ambition to roll out further gyms elsewhere.
Nick said:
We are really excited about this new venture and the established gym at Stoneleigh Park is the ideal launchpad for Faber Fitness.
We are all local and have different backgrounds. Mine is in business marketing and sales, Oliver works for a FTSE 100 company and Ciaran has over 10 years of experience in fitness and coaching.
Together, we think it looks like a perfect recipe to make it work.
As well as CrossFit, there are barbell, gymnastics and high-intensity interval training, known as Sweat, sessions with plans to create more space inside for additional classes and introduce outdoor training.
They have begun making improvements to the gym, currently staffed by two personal trainers and eight coaches, and are investing in new equipment.
They are already attracting new members with a tier of packages available, including flexible gym-only membership. Three free taster sessions are also currently being offered for people to try out the classes.
Nick added:
Over the last couple of years, CrossFit has proved that class-based exercises are the best route to fitness.
We are a class-orientated gym and want to create a community of people who come here to train with others, under the supervision of a friendly, expert coach, in a social environment to get results.
Our aim is to have classes running throughout the day, with an open gym and outdoor training. We are also looking into spinning classes and yoga.
Colin Hooper, estates director at Stoneleigh Park, said he was delighted to welcome Faber Fitness.
He said:
The gym is one of the on-site extras which makes Stoneleigh Park such a draw for businesses, and their employees, to be based here.
Faber Fitness has exciting plans to take the facility to a new level and we look forward to them attracting more users from both on and off-site members.