23 April 2018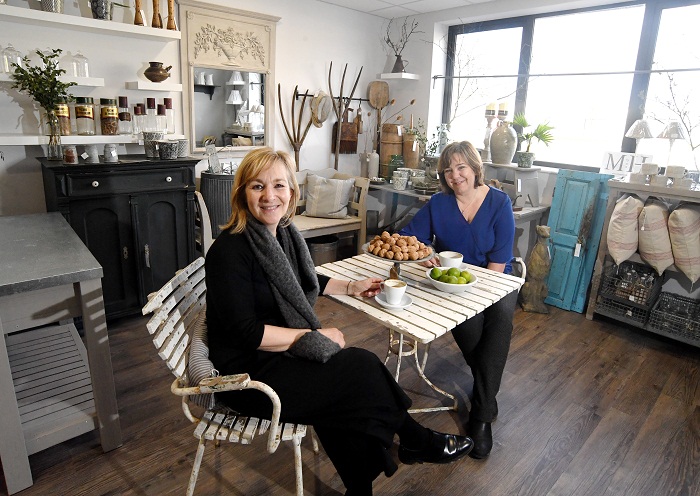 A family-run farm shop and kitchen at Stoneleigh Park has doubled the size of its restaurant to satisfy a growing appetite for its dining.
Farmers Fayre has increased its number of covers from 70 to 140 to accommodate more diners as well as larger groups and private gatherings.
The restaurant now flows around the central kitchen and into an expanded retail and gift section which sits alongside a new café-style area to provide an express service and support peak-time trade.
Director Nicola Reece said:
We moved into our new bigger home here at Stoneleigh Park in November 2015 and never anticipated having to expand so soon. The way it's taken off has exceeded all of our expectations.
We've doubled the size of the restaurant to cater for increasing demand from both on and off-site diners for our breakfasts and lunches, and in particular our Sunday carvery, and created a café-style area to better serve those on-the-go.
The expansion has also doubled the size of the retail and gift area which includes a bigger children's range, and beer, spirits and wine section, featuring ales from micro-breweries and over 20 gins.
It also features Millington & Hope, which has branched out from its workshop at Stoneleigh Park with the opening of its own retail space within Farmers Fayre.
Millington & Hope sells an eclectic mix of old and new furniture and accessories for the home and garden, and architectural salvage, including some pieces discovered at Stoneleigh Park by owner Tracy Delaney.
Tracy has been involved with the design and interiors for Farmers Fayre since it moved into its current premises, sourcing furniture and furnishings, and together with Nicola now plans to offer a similar service to other businesses.
Tracy said:
It's perfect to now have this retail space within Farmers Fayre. It's a great showcase for our range especially as it reflects the interior here, and people can get a real feel for how the pieces might look in their own home.
Nicola added:
Stoneleigh Park has supported us again with this latest growth of our business here and we are thrilled with how it has turned out. Our next project will be making the outside area feel as cosy as inside.
Colin Hooper, estates director at Stoneleigh Park, said:
When Farmers Fayre moved into its new home, we provided a base that had room for future growth of the business and it's fantastic to see that come to fruition so soon.
What is also really pleasing is the alliance of Farmers Fayre and Millington & Hope which is a great example of businesses here working together for mutual benefit.